Sign up to be the first to know when we launch! 
How does it work?
The book:
Children are introduced to The Foam Gnomes when they encounter a dirty troll who has come from his cave by the lake to play with them.  The gnomes turn him away because he is sticky and dirty and they're afraid he'll get them sick. This makes the troll very upset so the gnomes decide to teach him how to take care of himself.  They show him how, when, and why he needs to wash his hands.  The troll takes their advice and cleans himself. He joins the Foam Gnomes' party and they are friends for life!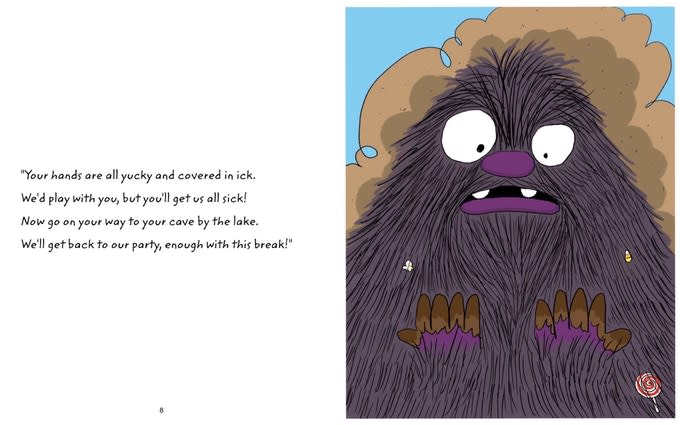 The troll is having a tough time staying clean! Maybe the Foam Gnomes can help him learn how to take better care of himself!
They could teach the troll how to take care of himself! Like washing his hands before and after he eats. If he coughs or he sneezes, or gets sticky from treats!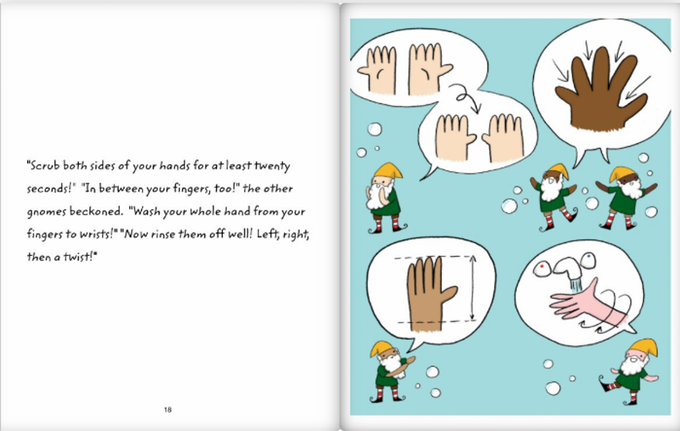 Here the gnomes teach the right way to get rid of germs! No more fingertip-only scrubbing!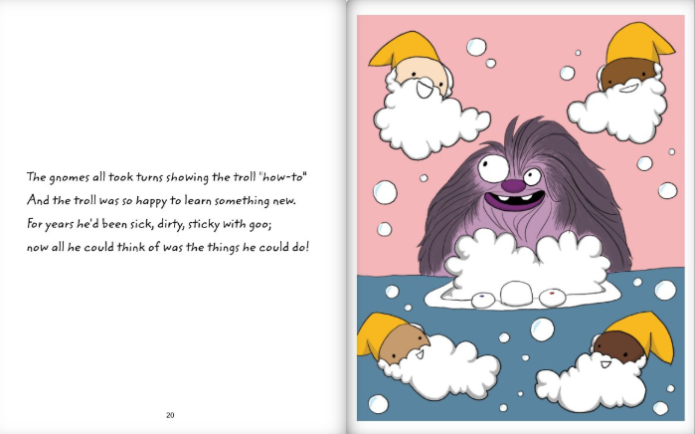 That's one clean troll!
The dispenser:
When the top is pressed, the soap comes out from the tip of the Foam Gnome's hat. The gnome sings a 20-second song to encourage proper scrubbing time and then asks the child to rinse their hands. Then he says, "Show me your hands!" and his cheeks light up with glee!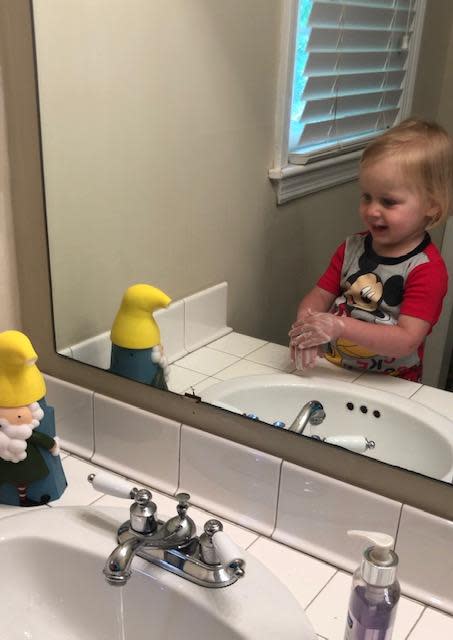 Our 3 year old scrubber LOVES The Foam Gnome!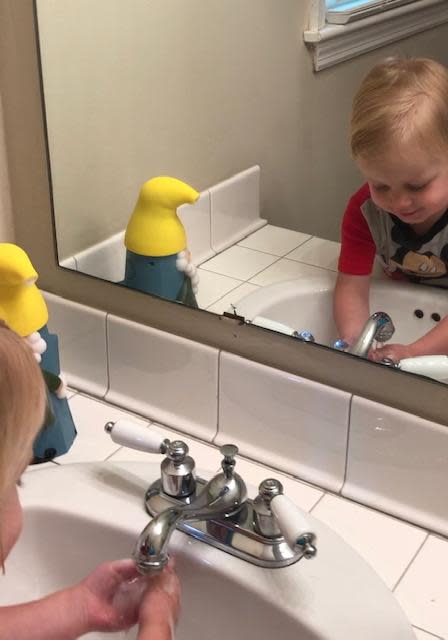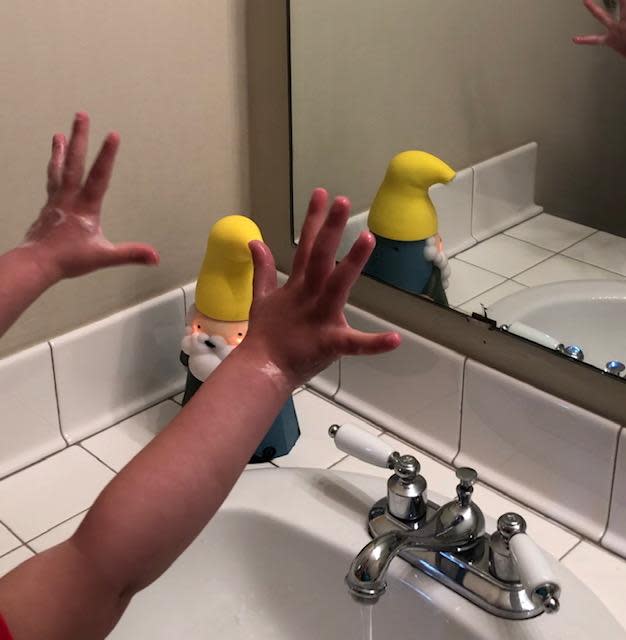 Rinse and reward. "Show me your hands!"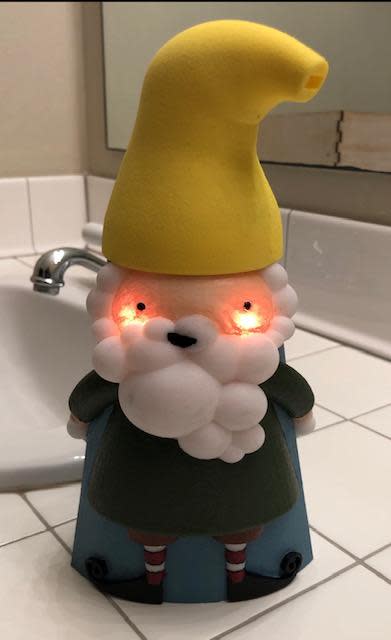 The Gnome's face lights up with joy and with glee for a job well done!